September 22, 2021: The preorder for Seeds of Truer Natures is live, which means I can finally reveal its glorious cover: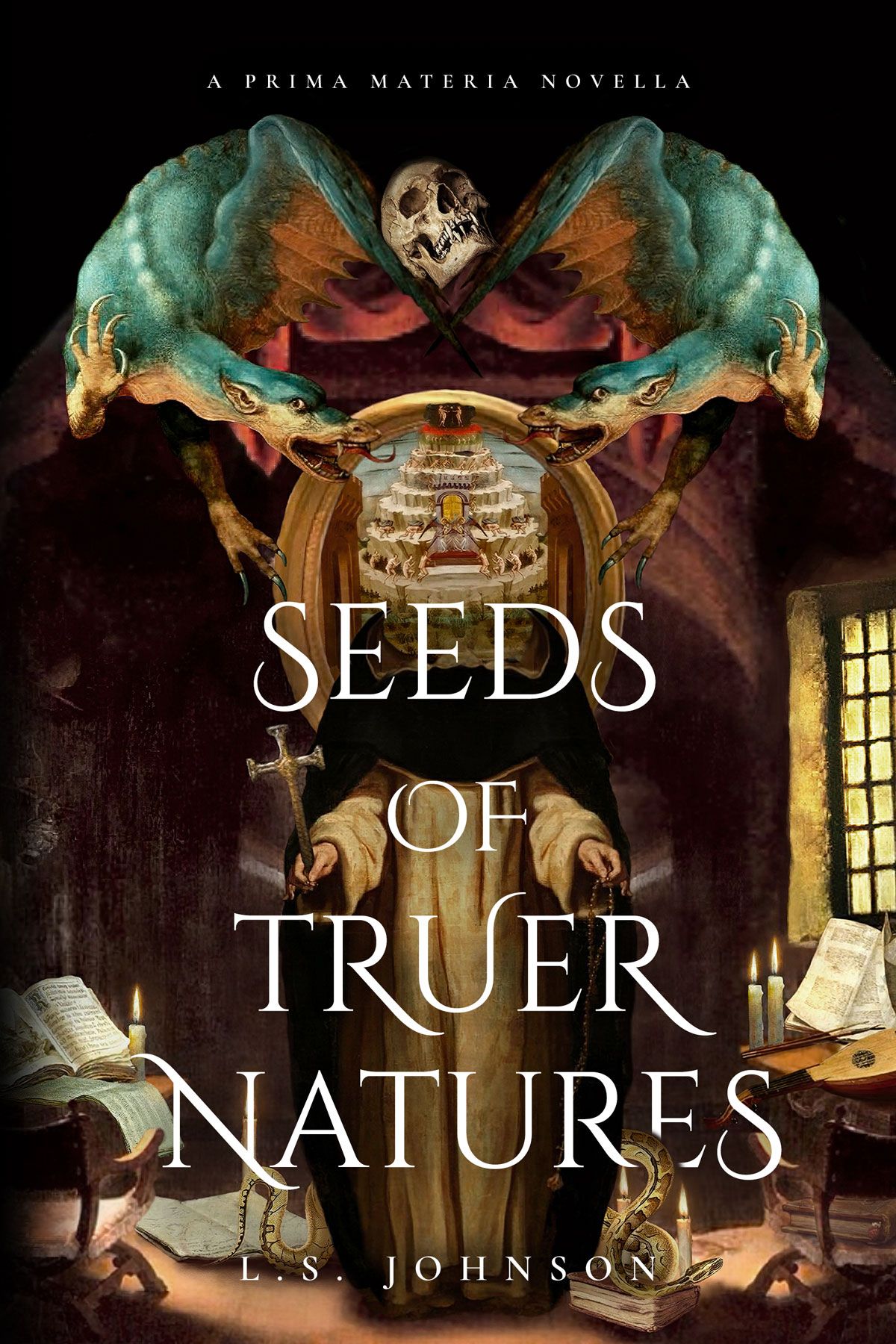 Art is by Welder Wings, design by Najla Qamber, launching on November 16th as planned. You can preorder the ebook at Amazon and the paperback at Gumroad ... though subscribers will be getting the final ebook next week and paperbacks in October.
Also, all this means that the first chapter of Prima Materia is going up next week, eep! Happy birthday to me ...
---
September 7, 2021: apologies for not more posting at the moment, I got swamped by Rose City prep and also real life. Next week the multi-day con thing will be over for a while and I can focus on writing once more. But I did settle on November 16th for the launch of Seeds of Truer Natures—! My first thought was the 2nd, which I could probably hit, but L.S.'s golden rule states that whenever possible, add 2-4 weeks to that ideal production deadline (launch, editing, cover, really anything). Which is also, perhaps, a way to approach life: add weeks whenever and wherever you can.
---
September 1, 2021: tomorrow Part IV of Seeds of Truer Natures posts, and subscribers will be getting the first look at the novella's cover then. I'm aiming to have the preorder for the final book up by September 16th, with a publication date in November. That means subscribers will start getting their paperbacks and ebooks sometime in October!
Thanks to everyone who stopped by at Silicon! I hope you're enjoying Part I. :)
---
August 5, 2021: and today is, in fact, that day, as this site is now live. Seeds of Truer Natures is going up on the following schedule: July 22, August 5, August 19, September 2, and September 16.
Also, I've got a little chapbook of Seeds Part I in the works ... it's meant to be a teaser, I'll be bringing some to comic cons this fall (Silicon, Rose City, and Powerhouse, fingers crossed, wear your masks), but I'll also be offering them to subscribers here once they're ready. I do love making chapbooks!